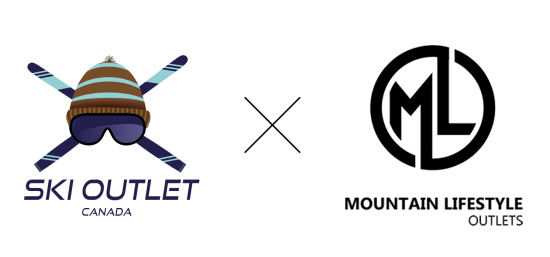 THE START OF A NEW ERA
Ski Outlet Becomes Mountain Lifestlye
The past few years have been a time of rapid growth for our little project. It has turned from selling used gear and any clear out products we can find, to setting up a pop-up shop in a closed down pharmacy to today with a renovation 2200 sq ft store!
Even though our store has expanded and evolved we are still focused on the same mission: to make getting out into the outdoors more accesible. That could mean saving some money and buying quality used skis or snowboards. It could also mean finding the right gear for your budget. We have always believed your shouldn't have to sacrifice professional advice just to get a lower price.
SO WHY THE NAME CHANGE?
Skiing is our passion and it is at the heart of what we do. However, we have a few other passions we want to share so we felt it necessary to evolve our brand into something that emcompasses all our favorite activities. You will already find skis, snowboards and snowshoes in our shop but coming this Spring we will be stocked with a line up of inflatable paddleboards we are sure you will love, wings for windy lake days, bikes for kids and teens, ebikes for cruising around town and a few other categories we are looking at. The one theme in all the above is that we all participate in them. We ride what we sell and share the same stoke as our customers.
WHO IS MOUNTAIN LIFESTYLE?
We are a group of people who love to ski, board, paddle and ride. Started by Mike Clarke after years in retail and working as a sales representative for a leading ski brand he decided that it was time to set up his own shop. Combined with Todd Avison as his online partner, the two brought together their many years in the ski and sports business to create something new. They always thought that mountain sports - and skiing in particular - were getting too expensive and therefore out of reach of many people. Having families of their own and feeling that budget crunch, Ski Outlet was born. Today, expanding on their pasisons and the enthusiasm of the shop team we are now stoked to be known as Mountain Lifestyle Outlet!